Contact Info & Google Map
On eshopland Layout Designer, merchants can add contact details and Google map location onto the online shop for customers' information.
1.      Add a Contact Info & Map module.
Go to Admin Panel > Design > Pages.
Select or add a page and enter the Layout Designer.
Press Add
 to add a Contact Info & Map module.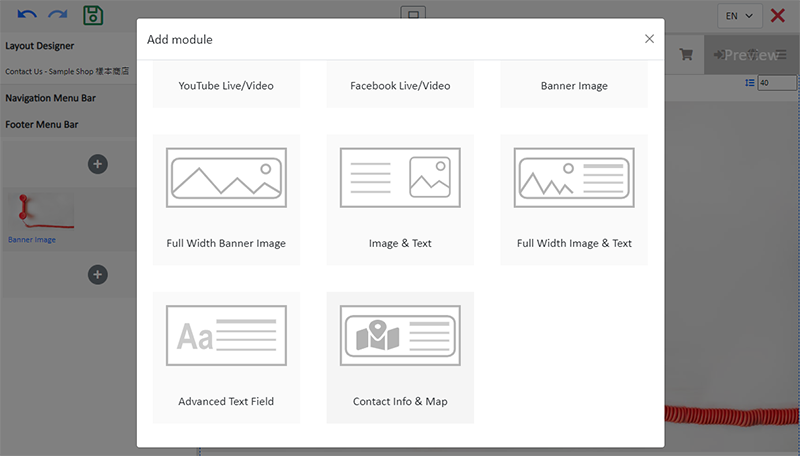 2.      Manage the Module.
You can manage the following settings of the Full Width Banner Image module:
Width
Height
Interval
Background Color
Visibility
For more details about managing the modules, you can visit the Manage Modules tutorial.
3.      Setting the Google Map and the Contact Information.
On the left Tools bar, press Settings
 of the module to enter the module setup page.
Fill in the Contact Information of your shop:
Name – auto filled by the system, editable
Address – the shop location will be shown via Google Map
Tel – support click to call
Email – support click to mail
Press Confirm
 to save.
The actual view of the Google Map location and contact details of the online shop.
4.      Save
 the changes.
You May Also Like
Recommended Articles