Low Stock Management
Setting low stock threshold allows you to manage your shop's inventory more efficiently.
1.    Login and go to the Admin Panel. Click Settings > Inventory. Enable
 Low Stock Alert.
Low Stock Alert – alert when the stock level hits the low stock threshold
Low Stock Threshold – a threshold applying to all products
2.    Set up Low Stock Threshold for individual product.
Choose a product from the All Products list and enter the product content page.
Go to Price and settings, you will see the Low Stock Threshold set on the Inventory Settings page.
Enter the number to set a specific Low Stock Threshold for this individual product.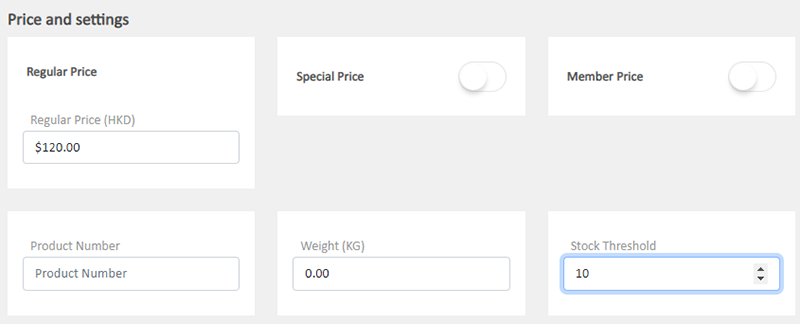 If you have set variants for the product, you can enable
 Variant Individual Thresholds function and set the stock threshold for each product variant.
When the Variant Individual Thresholds function is enabled, the Stock Threshold field of each product variant will be unfolded automatically. You can set the threshold for each product variant.
3.    Select to Cancel 
or Save 
the changes.
You May Also Like
Recommended Articles