Facebook Verify Domain Ownership
Verifying your shop domain in Meta/Facebook Business Manager through eshopland admin panel to let Meta/Facebook confirm that your own and are connected to your shop domain for business.
1.    Create a Business Account in Meta / Facebook
First, go to Meta Business Manager to create your business account.
2.    Add a Domain
Sign in Meta Business Manager.
Click Brand safety and suitability > Domains and click "Add" to "Create a new domain".
Enter Your domain and press "Add".
Enter your domain without "www." or "https://".
3.    Verify your Domain
The newly added domain will be shown as "Not verified".
Click the meta-tag to copy.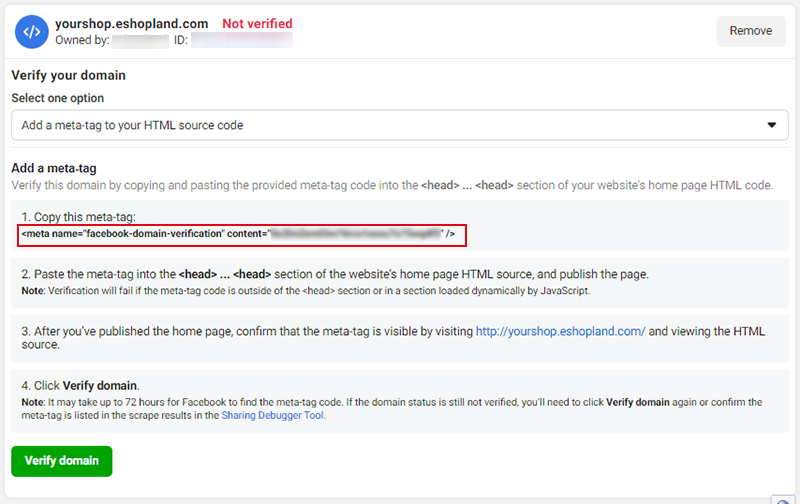 Next, you will have to add the meta-tag to your eshopland account.
Go to eshopland Admin Panel > Settings > Integration.
Enable
  Third Party Integration – Facebook and paste the meta-tag onto the field then press Save 
.
Now, return to Meta Business Manager and press "Verify domain".
4.    Verification Completed
When the domain verification is completed, it will be shown as "Verified".
You May Also Like
Recommended Articles